Increased Visibility and Safety for Drivers
Aquapel Glass Treatment is a life-saver!
Aquapel Glass Treatment is used by countless professionals to seal and protect auto glass. It bonds to your windshield to dramatically improve your visibility, day and night.
It's no coincidence rainy conditions result in more traffic accidents. Rain mixes with oils and debris creating blurry views of the road through your windshield. It can be like looking through the wrong pair of prescription glasses. Aquapel seals glass and repels water. Rain will bead on your windshield and roll off. The result is better visibility and safer driving. 
Aquapel Advantages
Repels rain for remarkably improved vision

 

Makes it easier to clear ice, snow and even dirt

 

Reduces glare in the rain, especially at night

 
How it Works
Using technology developed for the aviation industry, Aquapel Glass Treatment forms a chemical bond with the glass, increasing water repellency, creating water beads which quickly shed off the glass. Aquapel Glass Treatment lasts up to 6 or more months with each application.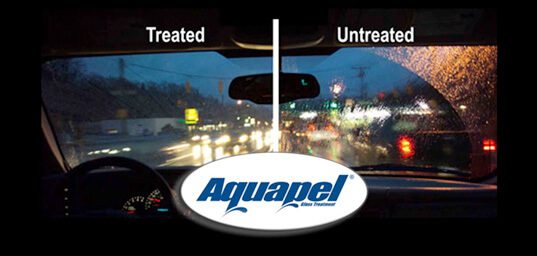 Improves your visibility…night or day!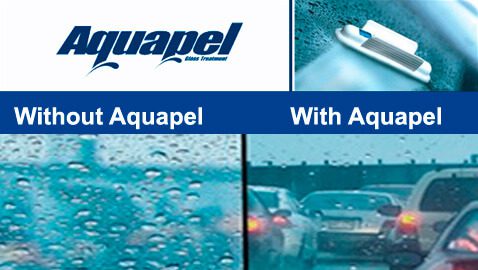 Once You Try Aquapel, You Won't Want To Drive Without It!
Call Your Nearest AutoColor Location
West Madison
2610 Parmenter Street, Middleton
608-831-9554 
East Madison
1850 South Stoughton Rd., Madison
608-221-5041