Plastic Bumper Repair — Specialized Work For Auto Body Shops
As automakers strive to make vehicles lighter and more fuel efficient heavy chrome-plated metal bumpers have been replaced by lightweight plastics. Ideal for adding colors and aerodynamic shapes, formed plastics created a whole new challenge for auto body shops – plastic bumper repair. On the roads in and around Madison WI it's hard to find a car, van, truck or SUV that doesn't have a plastic bumper in 2020.

There are a lot of plastic parts on modern vehicles, not just bumpers. When plastic parts get scuffed, dented or cracked it shows up. Repairing plastic parts is a skill most drivers do not have, but one they are likely to need over the life of their vehicle. 
Including plastic parts in new models goes beyond reducing weight. It prevents rust and corrosion that used to plague every vehicle, especially in states like Wisconsin where winter weather means exposure to plenty of ice melting chemicals. With metal parts protecting the base metal, paint and clear coat is a significant challenge. With plastics, matching new paint with old is the top concern. AutoColor's paint shop specializes in renewing paint jobs and excels at paintless dent repair. 
Plastic Bumper Repair Choices
When is a plastic 'bumper' not really a bumper? Most of us consider what's on the front and rear of our vehicles to be bumpers, when the plastic is actually a covering. It's what's behind the plastic that absorbs shocks from collisions and protects vital internal parts. So, when you're talking about plastic bumper repairs, you're most often dealing with the visible, decorative feature. Even so, keeping it clean, smooth and attractive is a wise investment.
"I had a damaged bumper with huge scratches – they repainted and the job was flawless. I had a door ding requiring a small dent repair and touch-up and the job was excellent. Lastly, I had a complete detailing done and a ton of road tar, sap and crud was removed – the paint finish is great – it felt as if I was getting into a new car when I picked it up. The work AutoColor did on my car makes me think I'll never use a traditional auto body shop again. I recommend AutoColor HIGHLY to anyone who cares about their car and how it looks."
J Larson – Google Review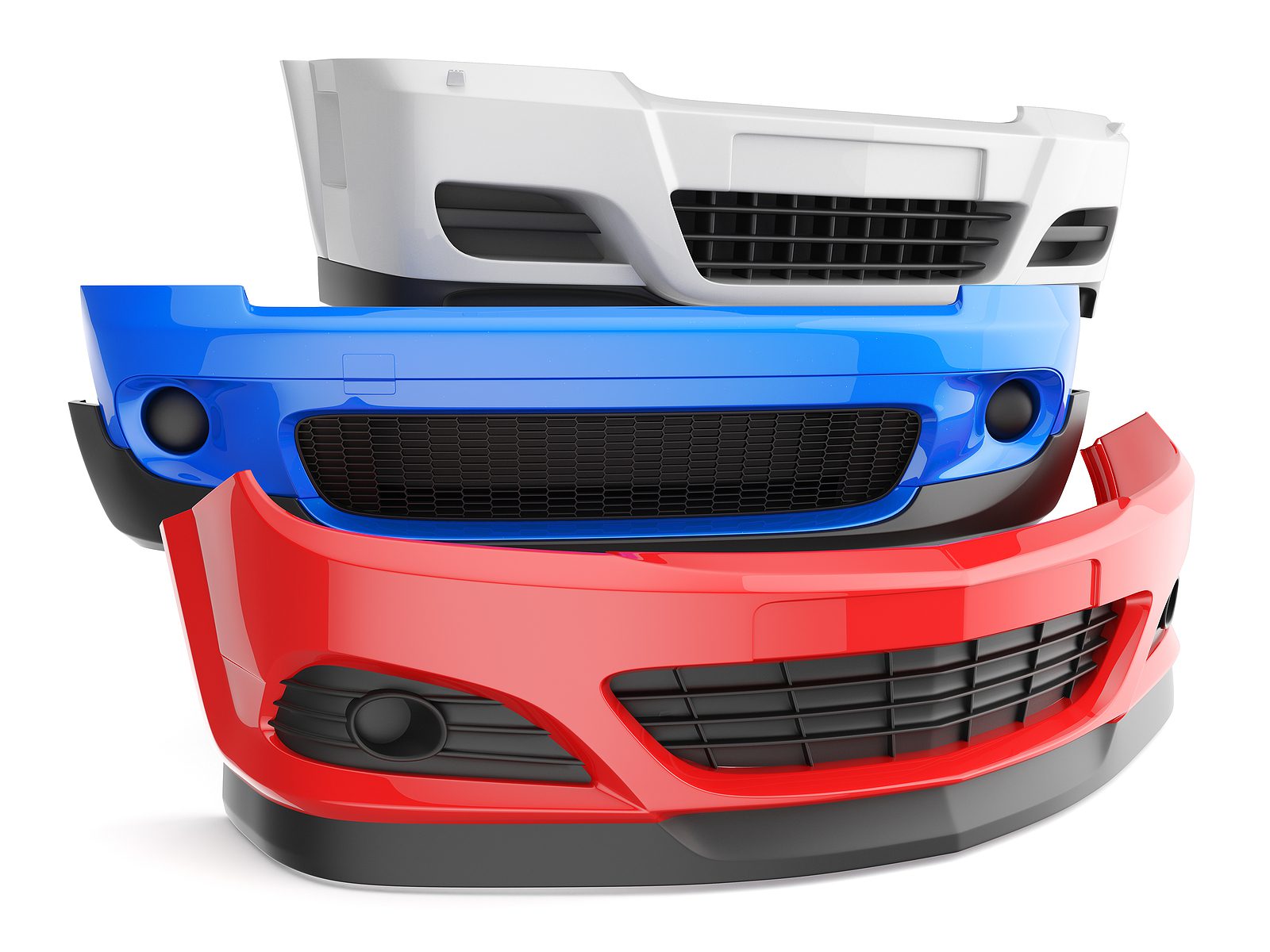 When your bumper gets dinged, scraped or scuffed you have a few options for dealing with the blemish:
Live with it

– stuff happens, right? Is it worth the time, effort and cost to deal with a minor mar?

Fix it yourself

– there are kits available but unless you're skilled results are likely to look like you did it yourself.

Tap the skill of professionals

– bring your car, van, truck or SUV to AutoColor, the alternative auto body shop in the Madison area.
You've invested in your vehicle, making sure repairs are done correctly and it's protected makes sense, right? 
Bumper Repair – Cost-effective Maintenance
Car bumper repairs go beyond touching up paint. A professional technician sees what you do not because a technician knows what's beneath the surface and behind the covering. There are different kinds of plastics used by automakers. Some are easier to repair than others. Because some resist damage better – and require more effort when impact goes beyond scratched paint. 
Technicians inspect your vehicle's bumper area to evaluate the extent of any damage. They'll make a special note of any cracks in the plastic. Dents can be pulled out, scratches and scuffs can be buffed and covered up. Cracks are another matter. Cracks compromise the structural integrity of the part. They weaken it which reduces its ability to protect the car in the future. Cracks usually lead to replacing the bumper cover rather than a cosmetic "fix."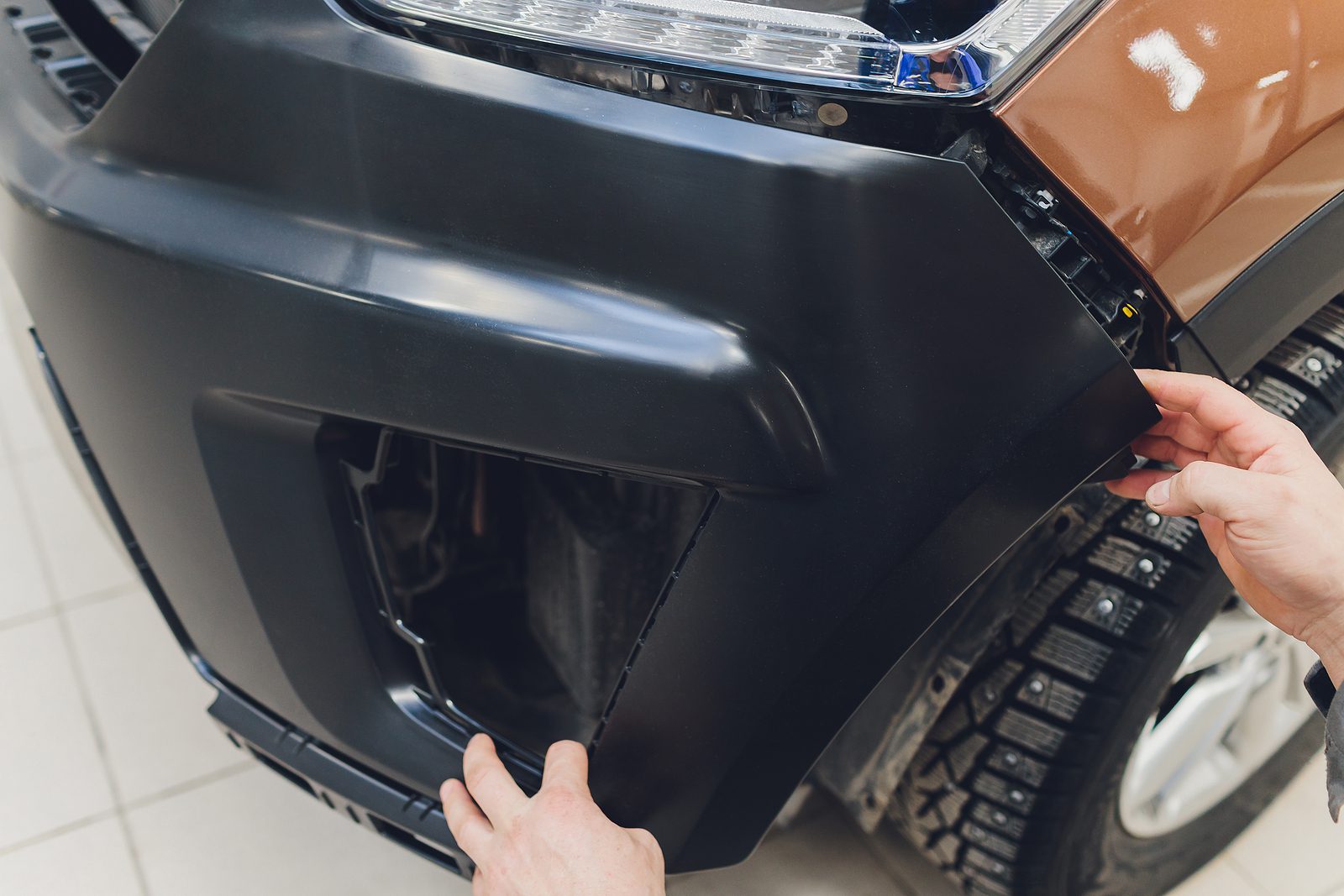 AutoColor's technicians are trained and equipped to repair most common bumper dents, scratches and scrapes. Or, if necessary, install a new bumper. Our exclusive process focuses only on damaged areas to reduce the need to replace bumpers. 
Taking advantage of advanced skill and avoiding the cost of an all-new bumper make sense, right? 
The cost of AutoColor's plastic bumper repair ranges from less than $100 to around $500 – depending upon the make, model and extent of the damage. That's often less than your insurance deductible so there's no need to file a claim. 
The cost of AutoColor's plastic bumper repair ranges from less than $100 to around $500 – depending upon the make, model and extent of the damage. 
Fixing damaged plastic bumpers includes grinding, sanding, sculpting and painting. It's not as easy as it looks if you want the outcome to blend perfectly with the rest of the paint job. But it's worth the cost and effort to keep your vehicle looking sharp. AutoColor works on every make and model so don't worry about leaving your prized possession in our care. AutoColor guarantees its workmanship for as long you own your car (some restrictions apply). 
AutoColor's repair and paint professionals employ the latest tools and technology in two of the best-equipped auto body specialty shops in the Madison area.  Call or stop into our shop in Middleton on Parmenter Road or on Madison's East Side on Stoughton Road near Buckeye.
Madison's East Side on Stoughton Road near Buckeye Road

On Parmenter Road in Middleton serving Madison's West Side
You've made a significant investment in a special car, SUV or truck. And, you're doing whatever it takes to keep it running efficiently. Putting the area's best technicians to work keeping it looking good is a wise investment, too. We're at your service whenever you need dings, dents or scratches taken care of. 
"Great shop. Fast service, they offered options that allowed me to repair the issue without breaking the bank!"
A Albrecht – Google Review
When it comes to modern bumper repair, don't underestimate the advantage of our paintless dent repair technology. Give us a call and we'll get your vehicle back in shape in no time – without breaking the bank! 
When it comes to plastic bumper repair we're the specialists in Madison WI and Middleton WI – serving Madison, Middleton, Waunakee, Fitchburg, Oregon, Verona, McFarland, Stoughton, Cottage Grove, Sun Prairie, Deforest and all of Dane County.