Professional Car Scratch Repair — Madison East And West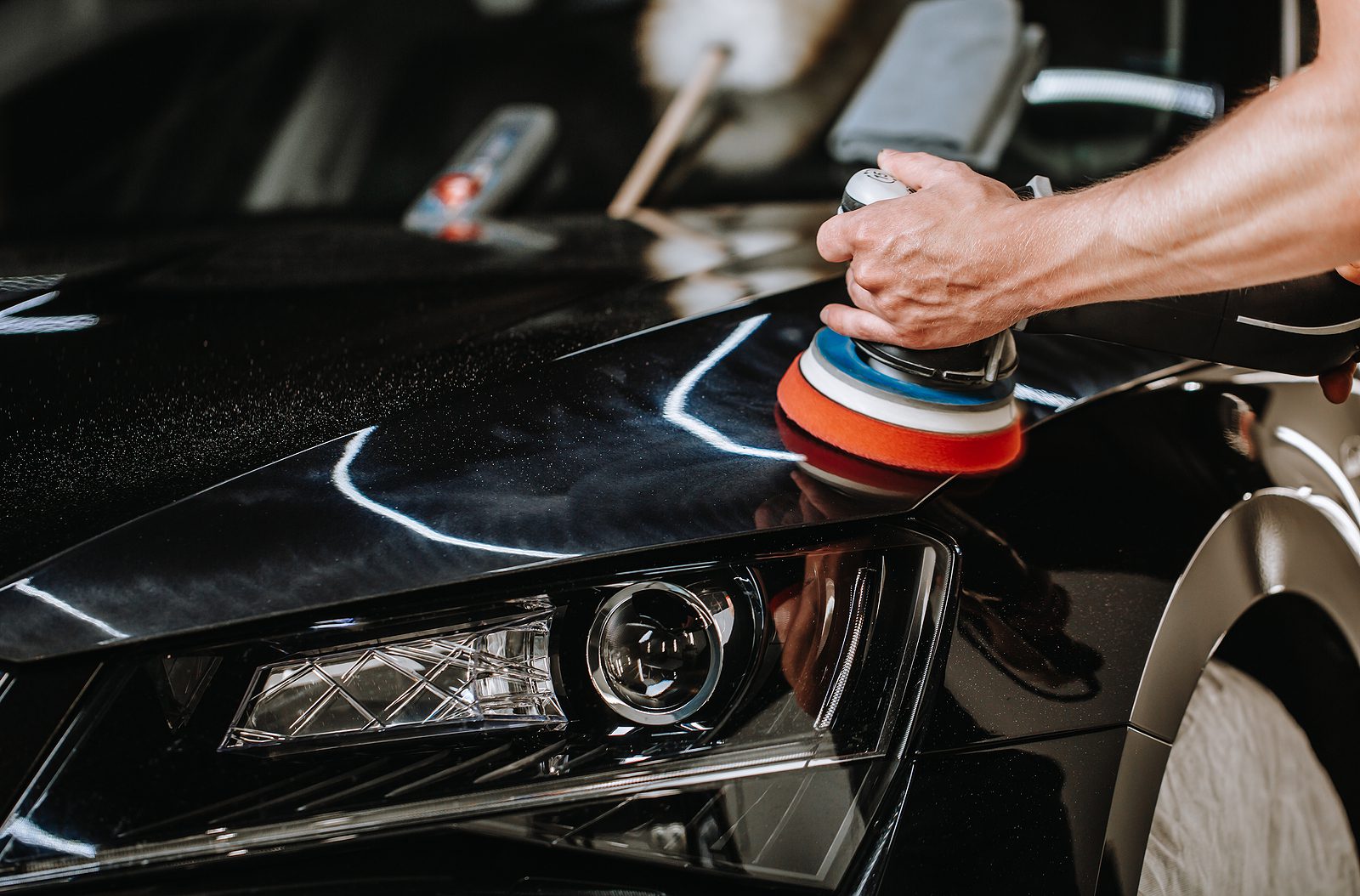 No matter how careful you are, it's only a matter of time before your car, truck or SUV gets its first paint scratch, paint chip or paint scrape. Whether from a careless act in a Madison WI parking lot or a misplaced rock on the road you'll be looking for car scratch repair advice eventually.
Maybe you think touching up a scratch in the paint is an easy do-it-yourself project. If you've tried it, you know it is harder than it seems to fix scratches on a car. Fixing scratches and scrapes on cars and trucks a decade ago was something you'd try in your own garage. But today's vehicles feature sophisticated paints and clear coats. To do the job right you not only need the right materials and tools, you need training, skill and experience.
"I like my car to look like new and scratches and dings annoy me. Auto Color always leaves the surface finish looking new."
Robert M  –  Google Review
In the "old days" you 'd get a little bottle of paint that was supposed to match your manufacturer's specifications and you'd dab it on the scratch. Underestimating the complexity of what used to be a simple fix leads to disastrous results. Covering a scratch in a modern finish often involves everything from filling in the scratch or scrape to sanding and buffing before applying paint. Then there are techniques for making the paint match. You don't want your prized vehicle to look like it's been "patched," right?
Car Scratch Repair – Options, Choices
Whether your car is only days out of the dealer showroom or 10 years old, dings, paint chips and scratches are inevitable. But, knowing it will happen – and seeing it has already – doesn't mean you have to live with it. Prompt attention to even the slightest scratch or scrape makes a difference over the life of the car.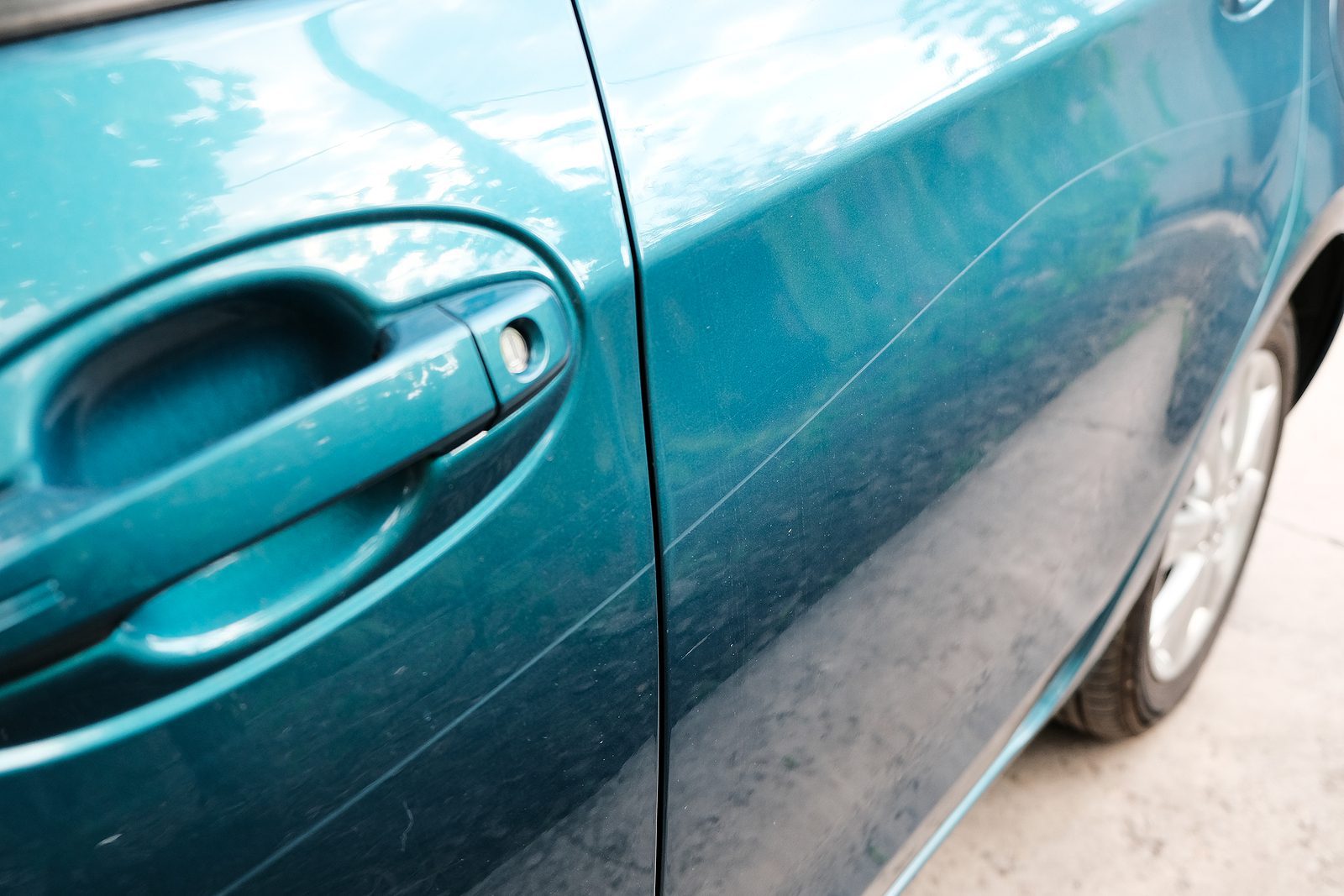 Most factory-applied paints are clear-coated catalyzed enamel. Aftermarket, touchup paints are lacquers. What's the difference? Unlike enamels, lacquer-based paints – clear, colored or primers – shrink when they dry. Matching your car's color – choosing a paint based on the vehicle identification number (VIN) doesn't guarantee a perfect complement unless it's applied with skill and experience.
Repair options might be as simple as polishing or buffing out a paint scratch. If a scratch only mars the top layer – the clear coat – a professional can buff it to an unnoticeable level and reapply the clear coat.
Even a minor scratch like that affects the look of your vehicle; bringing down both its value and your enjoyment of it. Nothing is more annoying than seeing a new scratch when you go to get in, right?
Choose The Right Paint Scratch 'Fix'
If your vehicle doesn't have deep scratches you might choose one of these to repair damaged paint:
Touchup painting – this option is the least expensive but also least effective. Using paint matching the VIN, a scratch can be covered up. If the scratch is in an area where it isn't very noticeable a touchup may be a good choice. But if it's in a spot where you see it all the time, there are better options. Why? The paint, according the VIN "matches" your car. But, it matches the paint job as it rolls out of the factory. It doesn't take into account exposure to weather and age. Your car's painted surfaces change color and matching isn't simple. In addition, touchup paint doesn't last.
Applying paint with an airbrush – another "quick fix" is a way to apply colors to flat surfaces. A good method to touchup flaws but not a long-lasting fix.
These are the two least expensive and quickest paint scrape and scratch repair options. And they only work with basic paints. If you have a metallic or pearl finish they aren't for you.
A full, multiple-step paint repair is the best, high-quality solution. It's permanent and takes into account the changes in a car's finish as it ages.
Doing it professionally includes all or most of these steps:
Sanding – multiple layers of sanding to provide an even surface
Filling – evening out irregularities
Priming – preparing the area for paint
Painting – applying the right kind of paint, the exact color and a final protective clear coat. Paint may cover a small area or an entire panel, blending new paint with weathered surfaces.
Why A Professional Car Paint Shop
Even if you consider yourself handy around cars, don't underestimate the value of having scratches, scrapes and scuffs dealt with by professionals. Their years of training and every-day hands-on experience pay big dividends in the final repair.
Seek a pro like the specialist at either of AutoColor's two Madison locations as soon as you spot a blemish. Can you really assess how bad a paint scratch really is? To a specialist there are levels of scratches, each with its own repair requirements. A paint scratch might be one of these:
Hairline scratch – barely breaking the surface of the clear coat. These are candidates for buffing and waxing.
Minor scratch – more than a hairline, they go deeper into the clear coat but don't get to the real paint. More noticeable but still not too serious. Minor repairs to match colors and protect the surface.
Deep paint scratch – they're the worst! They get below the clear coat and damage the base paint. Worse yet, they get all the way to bare metal – reducing the protection of the finish leaving metal exposed to corrosion.
Even if you are able to provide the correct assessment, the next stumbling block in scratch and scrape repair is collecting the right tools. It's common to "Google" whatever you need done. Sometimes it sounds easy.  Well, if you have all the right equipment, experience and proper surroundings, it may be. Most people don't have all the tools to repair scrapes or scratches and repaint a vehicle. Why would you? How often do you need them? 
Pitfalls Of The Wrong Paint Scratch, Scrape Repair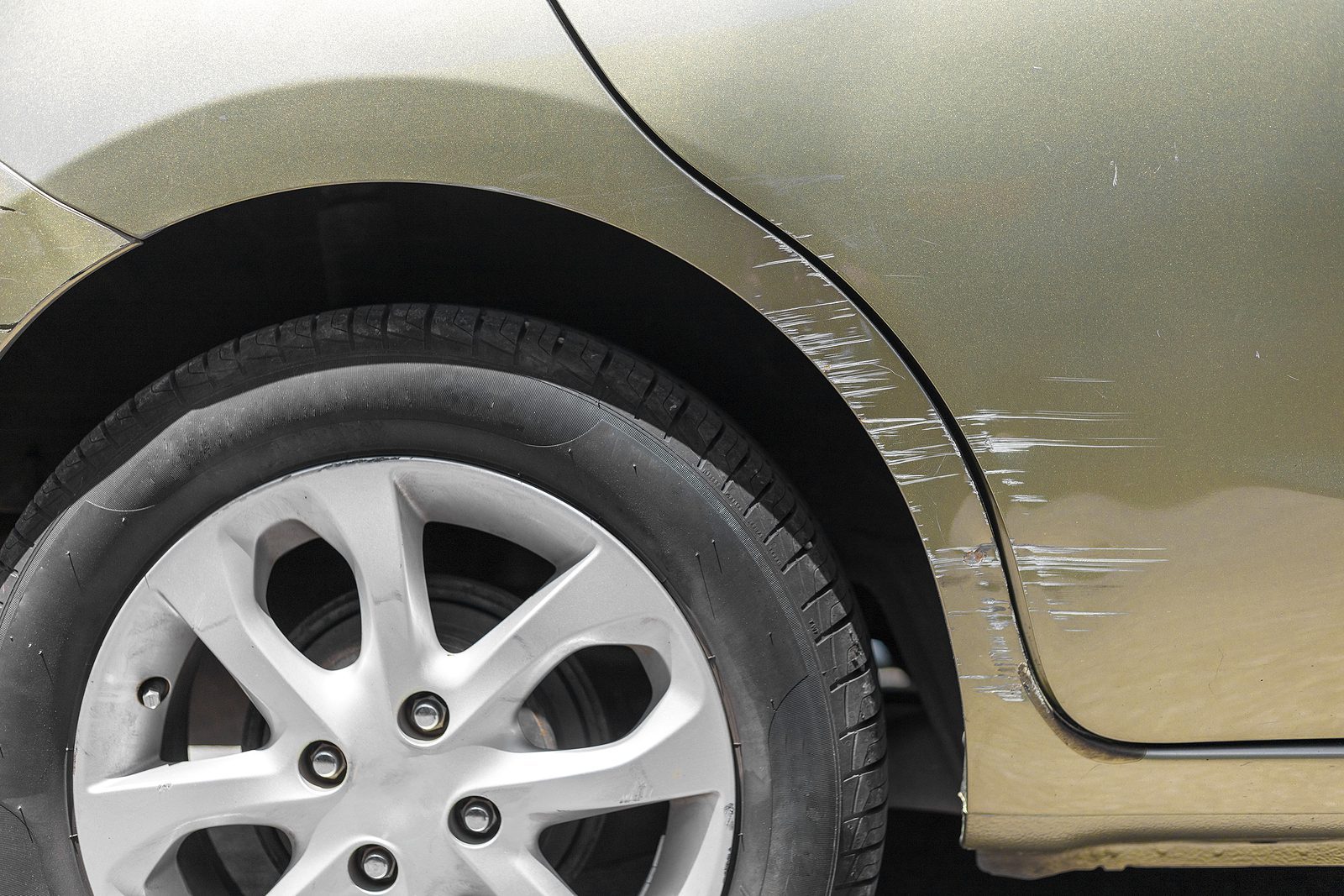 So, you've got a couple of small scratches on a door panel, fender or bumper. A DIY attempt at touching up a small area has been known to result in repainting an entire panel. A poor fix does more harm than good. 
When you rely upon the skill and experience of professionals you don't have to worry about making a bad situation worse.
The No. 1 challenge to anyone repairing scratches, scrapes or scuffs to a car's paint is making sure the new color matches the original. One of the reasons paint touchup was easier decades ago comes down to two things:
There were far fewer colors and variations of colors to deal with.
The chemistry and science behind automotive paints was far less advanced.
"Some jerk put a really nasty door ding on my car, so deep it went down to the primer. Auto Color did a combination of PDR and touch-up paint that is impeccable, so much so that even finding where the original damage was can sometimes take a while. Absolutely top-rate results at a very fair price, I highly recommend them!"
Yoyodyne ArtWorks  –  Google Review
Inventor Henry Ford said you could have any color you wanted, "as long as it was black." Today you can have any color you want without many restrictions. Each manufacturer has its own name for "black" and several versions of "white." There have been so many changes it's hard to keep up. There's a color for every taste. Great when you're buying, not great when you're trying to cover a blemish and repaint!
A skilled auto paint shop blends the science of modern materials with the touch and eye of an artist. Formulating mixes to recreate an exact match takes a special skill. Making the finished effort last takes special equipment. It's not a "paint it and forget it" process.
AutoColor At Your Service – Madison East And West
When it's time to deal with a bothersome scratch in the paint of your car, truck or SUV or more serious dings and dents, there's an AutoColor body shop within easy reach. We're ready to get you back on the road quickly.
You take pride in your vehicle and want it to look like new every day, right? We feel the same way. Check out our list of specialized services including car detailing. If there's anything we can do to get your car, truck or SUV back to near-showroom-shape, give us a call.
"This business is professional. They are transparent. They do a fine job on your car for lower prices. They have excellent follow through and treat their customers very well."
Jennifer U.  –  Google Review
Whether you need car scratch repair, scrape repairs or any paint repairs we're within an easy drive from Madison's East and West sides:
Madison's East Side on Stoughton Road near Buckeye
On Parmenter Road in Middleton serving Madison's West Side
Take advantage of our industry-leading paint and repair technology. We'll have your vehicle shining in no time!
For SUV, truck and car scratch repair, large and small, our specialists are just a phone call away in Madison WI and Middleton WI.
Consumer Reports Magazine   https://www.consumerreports.org/consumerist/a-brief-history-of-car-colors-and-why-are-we-so-boring-now/